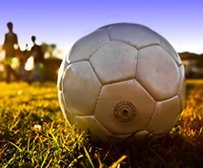 Preparing
Submission phase

Hybrid phase

Finals phase

Finished
---
The following are the source texts for this edition of the ProZ.com translation contests. Contest participants are given the opportunity to submit translations of these texts into the languages of their choice. If three or more translators translate a text into a given language, the contest is "on" in that language pair. To learn more about the source texts, see the
"About the source texts" section
below.
Chinese

– 中国古代足球概述 . Daniel Xie.
Dutch

– Henk Hoijtink. Voetbal / Buitenstaander maakt zich niet druk om finale.
English

– Sandhu, Sukhdev
French

– MITJAVILLE, Jean et NAUDO, Gérard. « Pétanque Passion ». VI – Les petits secrets… quelques tuyaux & combines un peu rosses…
German

– "Bunte Ware" aus SPIEGEL Nr. 27/1994, Seite 172.
Italian

– Severgnini, Beppe. "Sport filosofico".
Japanese

– F1はエンターテーメント?by Satomi Konno
Portuguese (EU)

– Rebelo Pinto, Margarida. As Crónicas da Margarida. "A minha primeira ida à neve". Oficina do Livro.
Romanian

– Radu Cosaşu, "LA CENTRU ŞI LA MARGINE", Dilema Veche nr.194 - 28 octombrie 2007
Russian

– Евгений Евтушенко. Четвертая Мещанская.
Spanish

– Marías, Javier. "La recuperación semanal de la infancia". Vida del fantasma. 1995. Ediciones El País/Aguilar.
---
About the source texts
The source texts for ProZ.com translation contests are typically selected by ProZ.com members with a goal of providing interesting and challenging material that enables top translators to show their talent.

To ensure a fair competition, efforts are made to avoid texts for which published translations exist. If you know of the existence of a published translation of any of these source texts into any language, please notify the site staff with a support request.

The views expressed in these texts should not be considered representative of the views of either ProZ.com staff members or the members of the ProZ.com community who have selected the texts.
ProZ.com translation contests
ProZ.com translation contests offer a fun way to take a break from your normal routine while testing and honing your skills with fellow translators.
---
---
ProZ.com Translation Contests. Patent pending.